Top digital banks to watch
Radar Payments recently published a comprehensive guide to building a successful digital bank. We took the opportunity to look at the market and suggest the best approach to build a digital bank successfully. These 5 digital banks fit that bill.
The objective when putting together our how-to guide to building a digital bank was to break down the process into logical steps that prospective digital banks could use to plan their journey from initial planning through to implementation.
The whitepaper provides an introduction to digital banking and the current market landscape; an explanation of how to decide what kind of digital bank to build; a detailed description of each of the key elements of the build; and advice on how to scale into a sufficiently large and sustainable business.
We believe the guide provides a comprehensive overview of what it takes to build a digital bank. But before we get into the detail we thought it would be helpful to start by looking at examples from across the world of banks that are 'doing digital well'.
Tonik - Philippines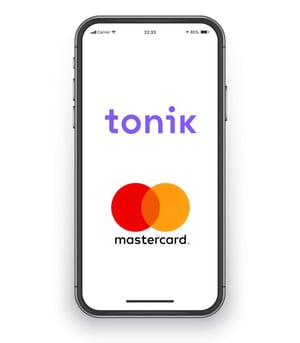 In January 2020, Tonik became the first bank in the Philippines to obtain a licence to operate on a purely digital platform when it received its banking licence from The Bangko Sentral ng Pilipinas (BSP).
Tonik is an excellent example of a bank built in the cloud and leveraging the experience of its founders, a team of senior fintech leaders who have successfully created and scaled retail banks and fintechs in emerging markets.
The bank will provide retail financial products including deposits, loans, current accounts, payments, and cards on a highly secure digital banking platform, all available to customers from their mobile device.
Tonik reviewed the market extensively and decided to build its front-end digital engagement layer in-house to maintain control over client engagement while working with partners to augment its capabilities in key specialist areas.
Tonik will consume microservices around the digital engagement layer while the payment functions have been outsourced to Radar Payments, which is exposing a number of APIs to ensure smooth digital onboarding experience with the instant availability of an e-card linked to an account.
All functions are digitally processed without any manual intervention. The customer is in control of setting up their own PIN and limits, geo-blocking their card, and ordering a plastic card.
Tonik provides an example of how neobanks can go to market in just a matter of months by adopting an agile approach. The bank will launch using blocks of best of breed solutions to focus on delivering a compelling offer and experience to customers.
N26 – Germany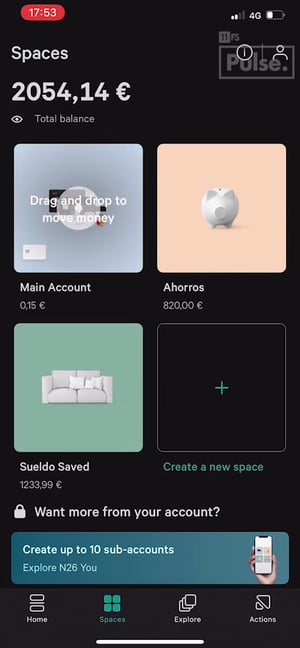 Since launching its bank account and Mastercard offerings in Germany and Austria in 2015, N26 has signed up more than seven million customers across 25 markets.
The bank is now preparing to expand beyond its subscription, core banking and payments business to offer new services, including building out a seamless connection to the financial ecosystem as well as implementing self-service features within the app.
One of the most interesting aspects of its digital strategy is a commitment to release updates on its app every three weeks with additional features and functionalities.
N26's marketplace model is designed to allow the bank to offer products from partners - which could include trading - to enhance the digital banking experience.
As the coronavirus crisis began to hit, the bank introduced a new feature allowing customers to add a digital version of their card to their mobile wallet to start using their account before their physical card arrived.
Plans for 2021 include the introduction of virtual cards, advanced statistics, additional local payment options, and enhancements to Spaces (sub-accounts that customers can use to organise their money or save for a major purchase) which will become fully functional sub-accounts with an independent IBAN.
The bank has decided to exit the UK and is now eyeing on the Americas. N26 has received a licence from the Brazilian Central Bank to carry out credit operations, which would bring it into direct competition with Nubank in the latter's home market. It has also been reported that N26 is looking to make an acquisition in the fintech space, with its CEO and co-founder stating that it is looking at potential targets.

Revolut has focused on extending its offering to business customers recently, for instance by launching its acquiring solution in 16 additional European countries. Businesses in 29 European countries can now accept card payments online, moving the bank into competition with market incumbents Stripe and Adyen.
Revolut Business users can use the bank's checkout plugins or build their own checkout experience using the customisable widget and merchant API. They can request payments from anyone anywhere in the world - without the need for a website or online store - by using a secure payment link.
This new functionality enables businesses to manage payments without the need to alternate (and reconcile) between acquiring and banking platforms. Payments are settled the next day, allowing for quick access to business funds and improved cash flow.
Revolut's web app allows its more than 13 million customers in the European Economic Area (EEA), Australia, Canada, Singapore, Switzerland, Japan and the United States to access their accounts from a browser on desktop or laptop, in addition to the smartphone app.
Once customers have signed into the app they have a complete overview of their Revolut account, transaction history and cards. They can freeze/unfreeze cards and block or unblock their PIN as well as topping up their account via bank transfer, debit or credit card, and Apple Pay.
The bank's CEO and co-founder describes it as a very well-diversified payments business that is gaining traction in the lending space, although he has stated that it is taking a cautious approach to expanding its credit capabilities.
Digibank – India/Indonesia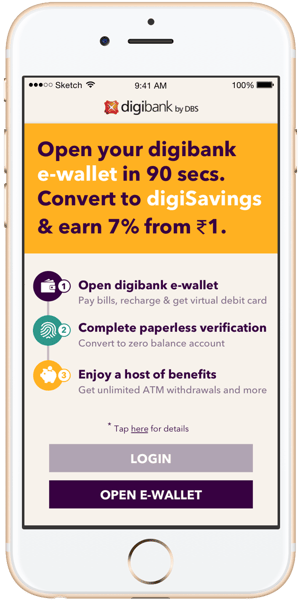 Digibank was launched with the realisation that the only way to make money was to build a full-service capability in lending, investment and remittances rather than simply offering payment services.
Introduced first in India in 2016 and then in Indonesia the following year with three products (a chatbot called Kasisto; a personalised spending recommendation product - Moneythor; and an in-app security locker known as V-Key), one of its most compelling propositions is an inbuilt dynamic security system that takes away the need for one-time authentication and a natural language interface that allows customers to use voice commands to transact.
Digibank is backed by DBS Bank, a leading financial services group in Asia with more than 280 branches across 18 markets. Headquartered in Singapore, it also has a growing presence in Greater China, Southeast Asia and South Asia.
DBS has managed to outperform its major rivals by focusing on digital banking services, with almost half of its retail and small business customers in Singapore and Hong Kong classified as primarily digital. The process of upgrading its technology started several years before it began the development of digital banking capabilities and the majority of its computing power resides in the cloud.
The bank's senior management have acknowledged that if you can digitally engage people, they tend to do more. They have also recognised that gaining even a small share of massive markets such as India, Indonesia and China would be a considerable achievement and generate sizeable revenues.
Kuda - Nigeria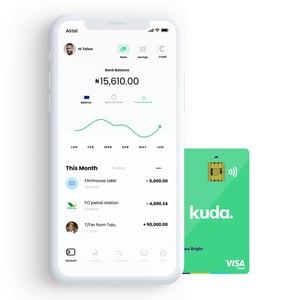 Having started out as an online-only savings and lending platform, Kuda Bank is based on the premise that anticipating customer needs and offering effective solutions should be the defining motto of the age of digital banking. It is licensed by the Nigerian Central Bank, making it the first digital-only bank with a standalone license.
Unlike other challenger banks, Kuda has not pursued a strategy of partnering with established financial institutions. It has rather focused on customer service and introducing user-friendly money management services, allowing its approximately 300,000 customers to manage payments, use cards and make physical deposits.
The bank uses a machine learning algorithm to tailor its services to each customer, which forms an important element of its credit offering.
In a recent interview, the bank's CEO observed that it built its core banking services in-house so it owns the full stack and doesn't have to piggy back on another financial institution and that while it may choose to partner on certain products, it doesn't have to.
However, to facilitate deposits Kuda has partnered with three of Nigeria's biggest banks to offer its customers access to a national branch network.
Kuda's CEO said that the plan would be to get full licences in what the bank considers key regions but possibly partner in others where the existing infrastructure makes it more logical to do so. He added that the reason for the full license was monetisation, observing that a bank needs to be able to lend and that it is difficult to lend and make money in Nigeria without a full licence.
Wrapping up
The success of these digital banks reinforces the points made in our guide around the importance of consumer research, a viable business plan, a robust operating model and awareness of regulatory requirements.
In the next blog in this series we will look at the development of digital banking and where these digital banks are making an impact. We will also outline some of the business models they have adopted and the key customer trends that are affecting current and future planning.