TONIK, Philippines' first virtual bank powered by BPC and Radar Payments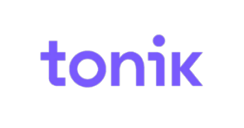 Founded in 2018, Tonik Financial received its banking licence from Bangko Sentral ng Pilipinas (Philippines Central Bank) in January 2020, becoming the first bank in South-East Asia to obtain a licence to operate on a purely digital platform.
The virtual bank launched publicly in March 2021 in the Philippines, with support and R&D functions based in Singapore and Chennai, India and BPC hosting its payment activities in Hungary.

Tonik is a great example of how fast virtual banks can go to market
- in just a matter of months - by using an agile approach. The bank launched using blocks of best-of-breed solutions to focus solely on
delivering a hyper-compelling offer and customer experience.
You can learn more about Tonik's journey by downloadung the case study now.